START COOPERATION WITH US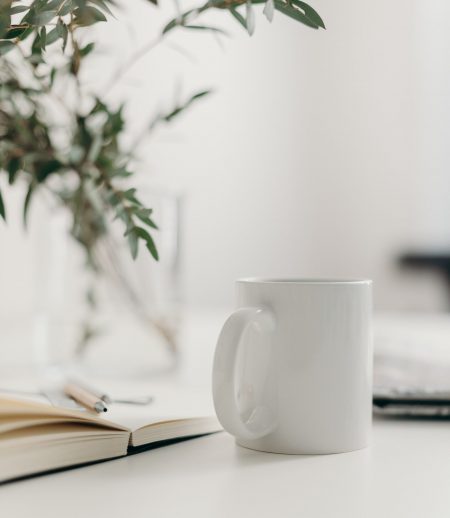 W.Kitchens is always open to collaborates with other brands to spread the word about their products and services.
That's why we invite architects, interior designers, design offices, building & construction companies and developers to cooperate with us. We address our offer to people implementing projects in the field of residential interiors, apartment, houses, commercial and office buildings.
" I cannot recommend Jack enough. His workmanship is first class, We are over the moon with our wardrobes. He was professional throughout and was always prompt with getting back to us. He is also a really lovely and genuine man. Great to do business with. Will definitely use him again in the future. "
Lisa Lawrence 
Chelsea, London, UK
Positive, energetic, very creative person.
"I recommend Jack from W.Kitchens because he did a very good job. He had a few wardrobes to do in my old house and it worked out great. Traditional style with modern and very functional solutions. More than my expectations. Everyone should know that it is worth trusting him. "
Thomas G. Brown
Fulham, London, UK
Thank you for a very beautiful job.
"Our kitchen is really beautiful, our guests are delighted and we are very pleased that it looks great and is very functional. We are glad that we trusted Jack, he didn't disappoint us, he met our expectations and the prices were very affordable. Everything went great."
Caroline Sanders 
Windsor, Berkshire, UK
"Working with Aneta and Jack was very smooth running, they are uber organised and very professional in their approach. There workmanship is outstanding and their understanding of design is exceptional, it didn't take much time for them to grasp my ideas and expectations which is invaluable for me as a designer. The final result was one to be proud of, both my clients and myself were very pleased with the results."
Rushim Pellay – Rush Interiors, Chelsea London
Cooperation with W. Kitchens was a very pleasure "Jack made a bespoke kitchen and utility room for me. He showed great understanding of our expectations. He created something wonderful, unique, tailored to my expectations. We are very pleased with our kitchens, both in terms of functionality and aesthetics, and our kitchen was very much admired by our guests. Jack can count on our references because he has done a really great job for which we are grateful "
Zara Taylor 
City of Bristol, UK
" I appreciate the professionalism, great conceptual design at the beginning and I have to admit included in the price, so doubly pleased,  Together with my wife, we are glad that you met our difficult expectations and fulfilled many imaginary details that did not cause you any problems. Jack, you're the best. "
Well done you Jack and your team.
Manuel X. Ortega 
Cambridge, UK
" You guys are really solid. Very well prepared for work. Information at every stage of work, so no stress and complete relaxation. End result, total WOW !. I recommend you, Jack, because the effect is really stunning, the quality is wonderful. "
Maria Garcia Alvares 
Richmond upon Thames, London, UK
"Well done. I am so happy. The kitchens and our living room joinery looks wonderful. I sincerely recommend W. Kitchens "
James Holt
St. Albans, Hertfordshire, UK
"Jack and his team were very professional and work professionally and in timely manner. I would not hesitate to recommend him and I will definitely be using him again in the future. "  
Mitchell Wagstaff – Footings to Lofts
Greenwich, London, UK
Thanks a lot. I trusted you and I was't disappointed. The kitchen looks stunning. I have furniture straight from Poland and I am really satisfied with it. Everything has been done with great attention to detail. The team did a great job. Wish you all the best. 
Hassan Khazin 
Hammersmith, London, UK
A very solid company.
Great quality for a good price. A really great job. Wardrobes looks great. Everything is done quickly and efficiently. Jacek is a really nice guy, very hardworking and diligent. Thanks for your patience and good luck, it's worth trusting you.
Sahida El Aissati 
Dover, Kent, UK
Jacek is a really great furniture contractor.
"Great work, great design, fantastic performance. Very professional fitting, the end result is stunning."
Robert Thompson 
City of Westminster, London
"Thank you so much. "Working with you was a great pleasure. We commissioned you to help with complete renovation and arrangement of a new kitchen and room furniture in central London, and you completely transformed a very ordinary house into something unusual. He is completely professional, reliable, competitive in price and flexible. Team members are very competent, experienced and versatile. I strongly recommend Jacek because he absolutely deserve. "
Marie Sophie Hall
Kensington, London, UK
Jacek is a great specialist
"We can really recommend Jacek and his company to many of our friends. He and his team worked with pleasure at every stage of the process, transforming our old kitchen and wardrobe into modern and stylish space.  Jacek was there to design and propose equipment and fittings. Fitting team are professional and hardworking guys. They kept the house clean as much as they could during construction. Many thanks, we are delighted. "
Emily W. White 
Oxford, Oxfordshire, UK
"We tried some of the mainstream companies initially but they seemed more interested in our money than our kitchen. Jack and Annette were tremendous to work with, very professional, some excellent ideas and suggestions to consider and when the work started, Lukas was the best builder we've ever worked with. They project manage things very easily, they are flexible and upfront about everything, so no unexpected costs and made the whole experience as stress-free as it could be. We're absolutely delighted with the finished product and have recommended them to our friends now. Absolutely top notch."
Paul Treloar
Islington, London, UK